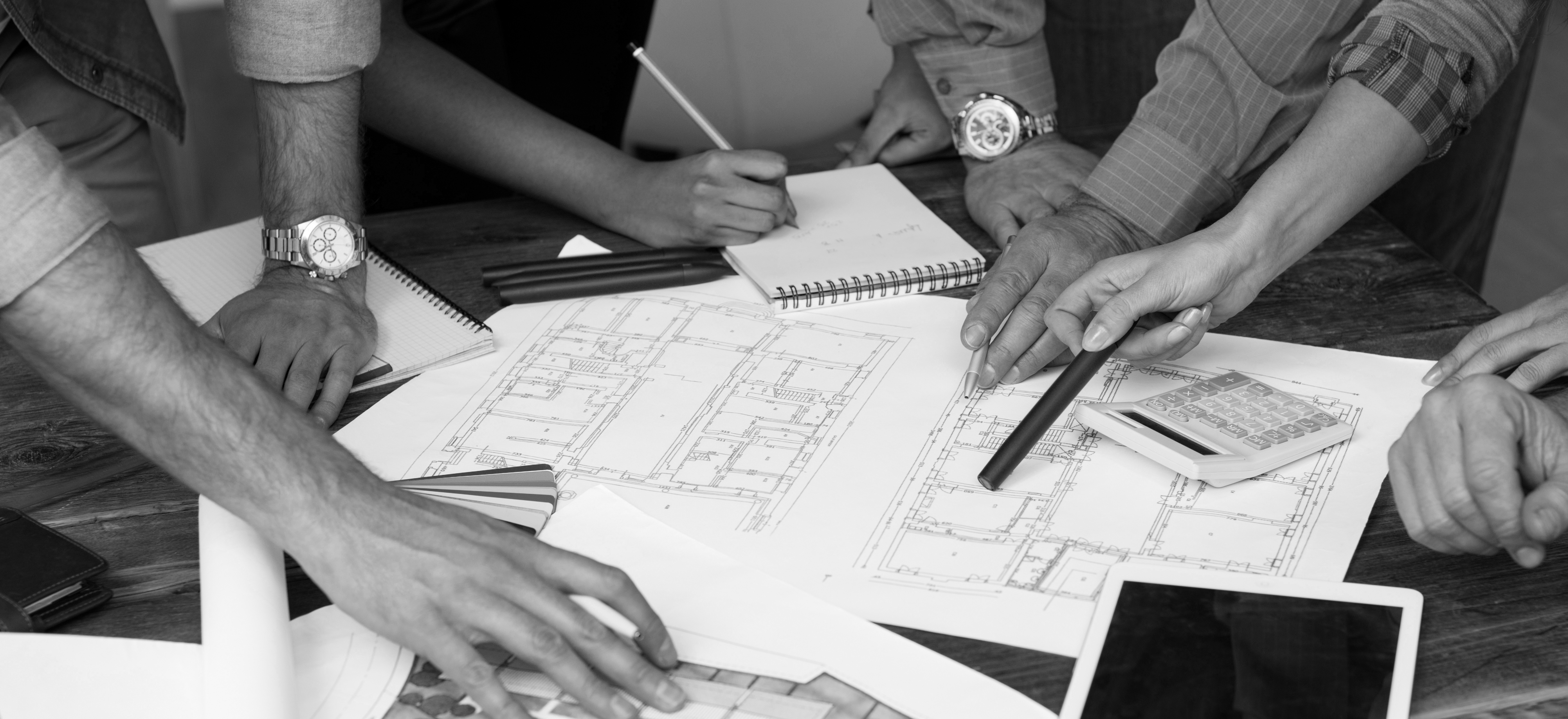 Steven T. Tozer, AIA, LEED AP
Founder and Principal
Education
Bachelor of Design
University of Florida, 1986
Master of Architecture
University of Pennsylvania, 1992
.
Licenses & Certifications
Georgia Architect
RA008457
Florida Architect
AR92232
LEED Accredited Professional
2003
.
Work Experience
Imagineity Art In Architecture
Founder, Principal
2017 - present
.
HDR Architecture
Senior Project Manager
2007 - 2017
.
Hellmuth, Obata + Kassabaum
Project Manager, Associate
2000 - 2007
.
Mateu, Carreno, Rizo & Partners
(Now Mateu Architecture and Rizo Carreno)
1999-2000
.
TVS Design
Senior Architect
1997-1999
.
Heery International
Project Architect
1995-1997
.
Nix, Mann & Associates Architects
(Now Perkins + Will)
Architectural Intern, Job Captain
1990-1995
.
Professional / Community Organizations
Urban Land Institute
.
Greater Tampa Chamber of Commerce
.
South Tampa Chamber of Commerce
.
American Institute of Architects (AIA)
Committee on Design
Committee on the Environment
Committee on Architecture for Education
Academy of Architecture for Healthcare
Academy of Architecture for Justice
Custom Residential Architects Network
Interior Architecture Knowledge Community
Retail and Entertainment Knowledge Community
.
.
Bio
A native of St. Petersburg, Florida, Steve always liked to draw. Years of sketching trains, cars, bridges and buildings led to the day in an 8th grade Algebra class when he first had the idea of becoming an architect. A 40 year journey began.
.
Steve began his architecture education on a scholarship at St. Petersburg College, followed by the University of Florida, a top undergraduate program known for its focus on design theory. Steve was a founding brother for UF's Apollodorous Chapter of the Alpha Rho Chi National Architecture Fraternity. He earned a Bachelor of Design in 1986.
Steve attended graduate school at the University of Pennsylvania in Philadelphia. At Penn he had the opportunity to learn from a talented group of fellow students and a number of acclaimed architects and educators, including Edmund Bacon, Weld Coxe, Thilo Hilpert, Rob Quigley, Moshen Mostafavi, and thesis advisor Steven Izenour. Steve spent a summer in Europe traveling and studying in Penn's Venice, Italy studio. He earned a Master of Architecture in 1992.
.
After graduation Steve settled in Atlanta, spending nine years with several well-known firms.
.
He completed his architectural internship with Nix, Mann and Associates Architects, becoming licensed in 1994. He worked on a number of notable healthcare projects and the 1996 Atlanta Olympic athletes' village.
.
In 1995 Steve joined Heery International as a Project Architect. Opportunities included an electronics factory for Motorola, a facilities integration effort for Glaxo-Wellcome's Research Triangle, NC campus, and a critical care expansion at Piedmont Medical Center in Rock Hill, SC. He worked on a large expansion of Darrell K. Royal Texas Memorial Stadium in Austin, TX. In 1996 he was tapped to design a small athletic building on the campus of his alma mater, the Wayne and Jimmie Carse UF Swimming and Diving Complex.
.
In 1997 Steve signed on with TVS Design as a Senior Architect in the firm's retail project studio. His most notable project was The Oasis at Sawgrass Mills mall in Sunrise, FL., a retail, restaurant and entertainment complex.
.
It was in the midst of weekly field visits to South Florida that Steve decided to return home. He first moved to Miami Beach, taking a Project Manager position with highly regarded Coral Gables firm Mateu, Carreno, Rizo & Partners. He served as an owner's representative for K-12 school clients in South Florida, managing multiple concurrent projects totaling over $2 million in fees.
While in Miami, Steve began dating his now-wife, Kristy, a tourism marketing executive. They decided to return to the Tampa Bay Area, where both families resided, and were married on Treasure Island beach.
.
In 2000, Steve was hired by internationally renowned architecture firm Hellmuth, Obata + Kassabaum. He spent nearly seven years as a Project Manager, working on a wide variety of projects including the new Airside E terminal at Tampa International Airport, a new School of Medicine at Florida State University, the Leary Adult Education Center in Tampa, and a health club and athletic training center in Wesley Chapel called Sports and Field at Seven Oaks.
HOK's Tampa office also specializes in Justice design; Steve worked on courthouse projects in Rhode Island, New Jersey and Ocala, FL. In 2006 Steve joined the Tampa office management team as an Associate.
.
In 2007 Steve accepted a Senior Project Manager position in the Tampa office of HDR, a nationally ranked engineering and architecture firm. He teamed with the firm's Engineering group for planning and conceptual design for a statewide network of aquaculture research facilities. He served as master plan designer for Apollo Beach's Florida Conservation and Technology Center science and visitor park, a public-private partnership of the Tampa Electric Company, Florida Aquarium and Florida Fish and Wildlife Conservation Commission. Other Engineering "workshares" also included improvements to the Ft. Lauderdale - Hollywood International Airport.
HDR's Architecture group, the US' top-ranked healthcare designer, provided an opportunity to work on a number of nationally relevant projects, including full replacement hospitals at Fort Belvior, VA and Fort Bliss, TX, and the US Veterans' Administration's state-of-the-art traumatic brain injury program, including the Hunter Holmes McGuire Polytrauma Transitional Rehab Center in Richmond, VA and James A. Haley Polytrauma and Rehabilitation Center in Tampa.
HDR is also a market leader in Science and Technology projects. Steve was part of HDR's multidisciplinary design team for the Johns Hopkins All Children's Research and Education Facility, a best-in-class academic research and collaborative learning center in St. Petersburg, serving as Project Manager and Architect of Record.
.
Throughout his career, regardless of role, design has been at the center of Steve's interest in architecture. He has studied at some of the nation's best schools and learned his craft as part of several award-winning creative firms, gaining experience with almost every type of project.
In 2017 Steve fulfilled an ambition that began in that 8th grade Algebra class - to start his own studio, dedicated to the creation of beauty in the built environment.
.
Imagineity welcomes you.
Our name speaks to how we work, a sort of "spontaneous creativity" derived from a collaborative effort in which all team members - owner, designer and builder - work together to find the answers. We look beyond our individual assumptions to understand a project's underlying meaning  whose aesthetic direction is informed by its unique needs, circumstances and influences. The eventual design is a product of that process, grounded in its Owner's priorities and requirements, and shaped by our experience and creativity.
Your Passion is Our Mission
As we begin our new journey, we look forward to being a part of yours. We work tirelessly to be your trusted advocate, designer and problem solver - to make your dreams a reality and find the beauty that resides therein.